Terroir wines
Quinze Roures 5 plus 1
57,00 €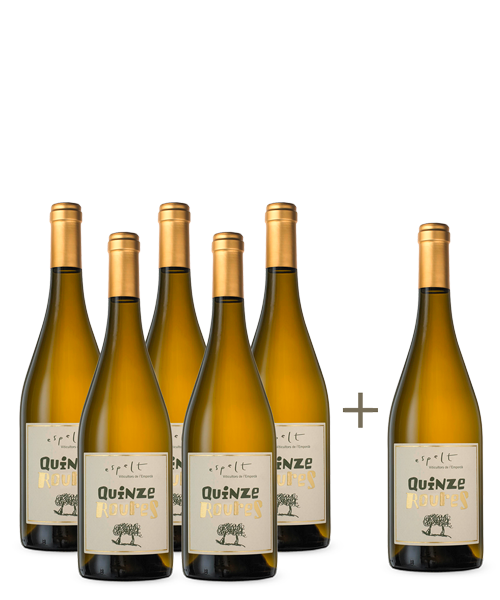 This pack includes 5 bottles and 1 plus for free.
Quinze Roures is our essence, our character and our history, our vineyard and our land, the Empordà.
Wine type White wine with lees aging in barrel.
Variety 50% Lledoner Roig (Grey Grenache) | 50% Lledoner blanc (White Grenache)
Tastes like Surprising aromas of dried fruits, anise and wood. Within seconds, Quinze Roures unfolds an unexpected freshness in the palate, boasting with elegance, fruit and minerality.