Terroir wines
Terres Negres 5 plus 1
74,25 €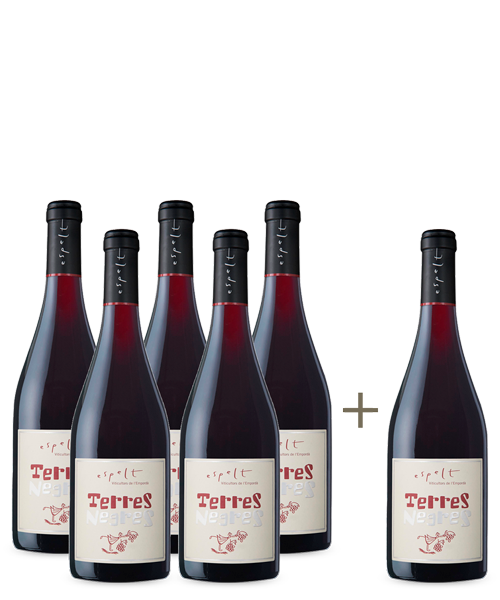 This packs includes 5 bottles + 1 for free.
An artist to discover. Terres Negres is part of our Terroir Trilogy, along with Coma Bruna and Quinze Roures. It´s made from vines planted between 1954 and 1934.
Wine type Terroir-driven red wine. Full-bodied. 12-month barrel ageing.
Variety 86?rignan | 14% Lledoner negre (Grenache)
Tastes like Terres Negres tastes like its birthplace: Old vines on rolling hills of slate soils, surrounded by pines and aromatic herbs. Black fruit and graphite, slate and licorice. Clean, fresh, with a long ageing potential...