Essence
Lledoner Roig 5 plus 1
115,25 €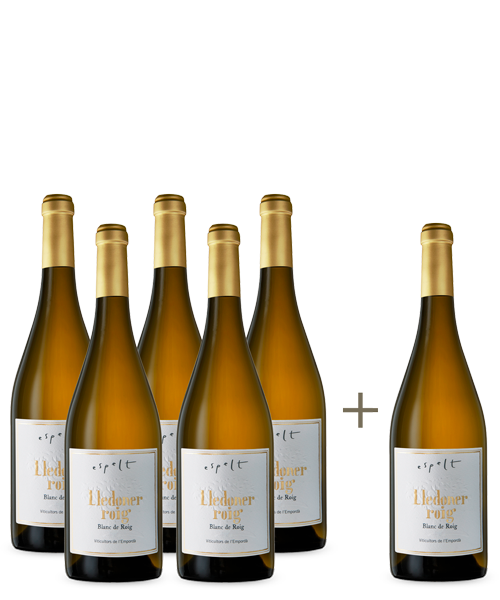 This pack includes 5 bottles +1 for free
A few vines of this Empordà red variety grew scattered among old Carignan vines. We decided to harvest them separately to make a white wine just as special as this undercover vines. We pampered it and we got pampered back with an amazing wine!
Wine type White, partially fermented in stainless steel vessels and, after, it ages in concrete eggs, jointly with its lees, for 6 months.
Variety 100% Lledoner Roig (Grey Grenache)
Tastes like It shows aromas of orange blossom, chamomile and stone, together with the smell of clean clothes. In the palate, it is powerful and fresh at the same time and the citrus flavours linger, leaving a fresh and pleasant mounthfeel.