Essence
Les Elies 5 plus 1
152,50 €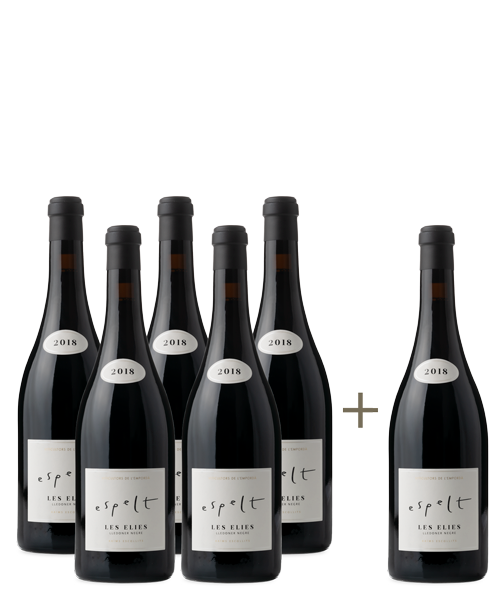 This pack includes 5 bottles + 1 for free
Espelt's first vineyard it's called Les Elies, our origins. This is a travel to our essence. Mediterrenean, frank, with no masks: this is it. 100% Grenache, a pure balance.
Wine type Elegant red wine fermented for seven months in a 22 hl foudre.
Variety 100% Grenache
Tastes like It has an aroma of fresh red fruit and Mediterranean herbs. It is a walk through Cap de Creus and Albera with soft textures, like the undergrowth bushes of these regions. Nice and well integrated, very round. A wine to keep for many years.