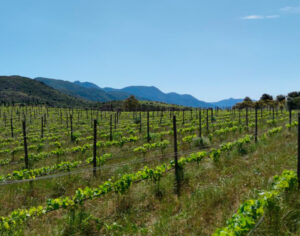 These days we are working in a young vineyard, recently replanted. Making wine is constant learning and replanting is part of the journey.
A few years ago we decided that our objective, apart from making the best wine possible, was also to make wine taking care of the earth, being very aware of the soils and the climate we have in Empordà. Replanting is a good way to give the vineyard a new opportunity to reinvent itself and also to us to rectify errors. The vineyard is replanted when it does not give the fruits that we wanted, neither in quantity nor in quality.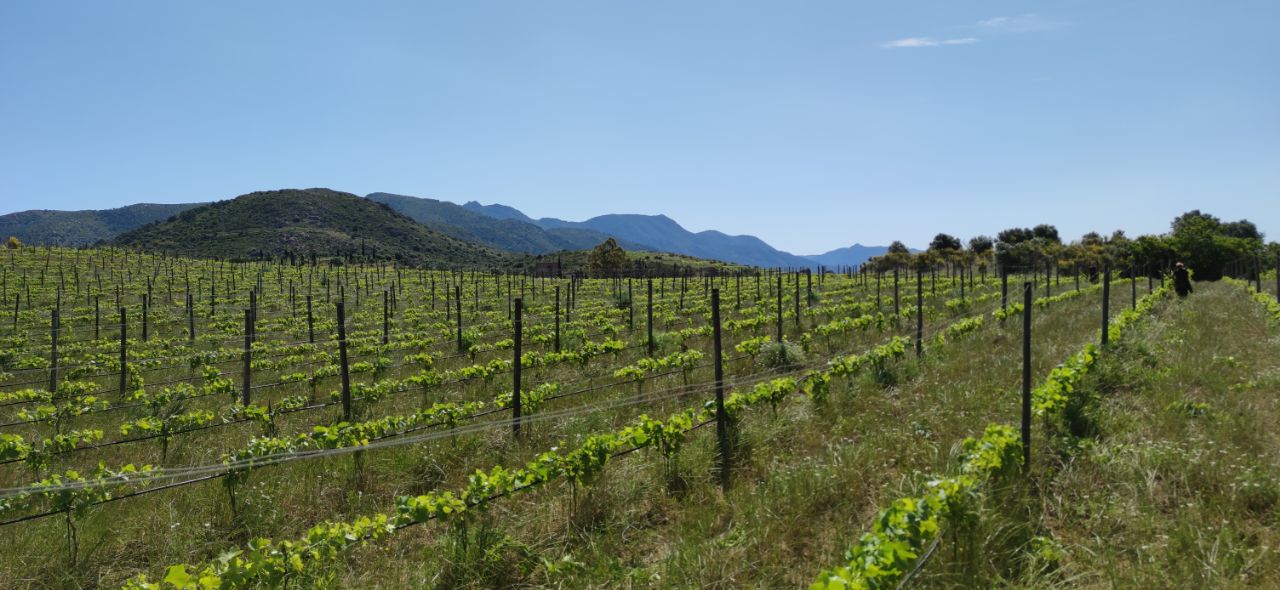 In this plot we had a foreign variety planted that had not done its cycle: it had taken a lot of adaptation and had not given very good results. Two years ago, bearing in mind climate change and how we could cope, we planted lledoner blanc (white grenache). It is a local variety that we know that bears good fruit with little water, that is, it can withstand some climatic conditions that we have here: strong wind, heavy rain and hot summers. Replanting in this case has also been a measure of saving natural resources, especially water, and therefore a reinforcement of sustainability and the biological balance of our vineyards. Having happy and adapted vineyards is the best way to make wine with less human intervention in the vineyard and with less intervention in the winery. Seeing this young vineyard encourages us to keep going.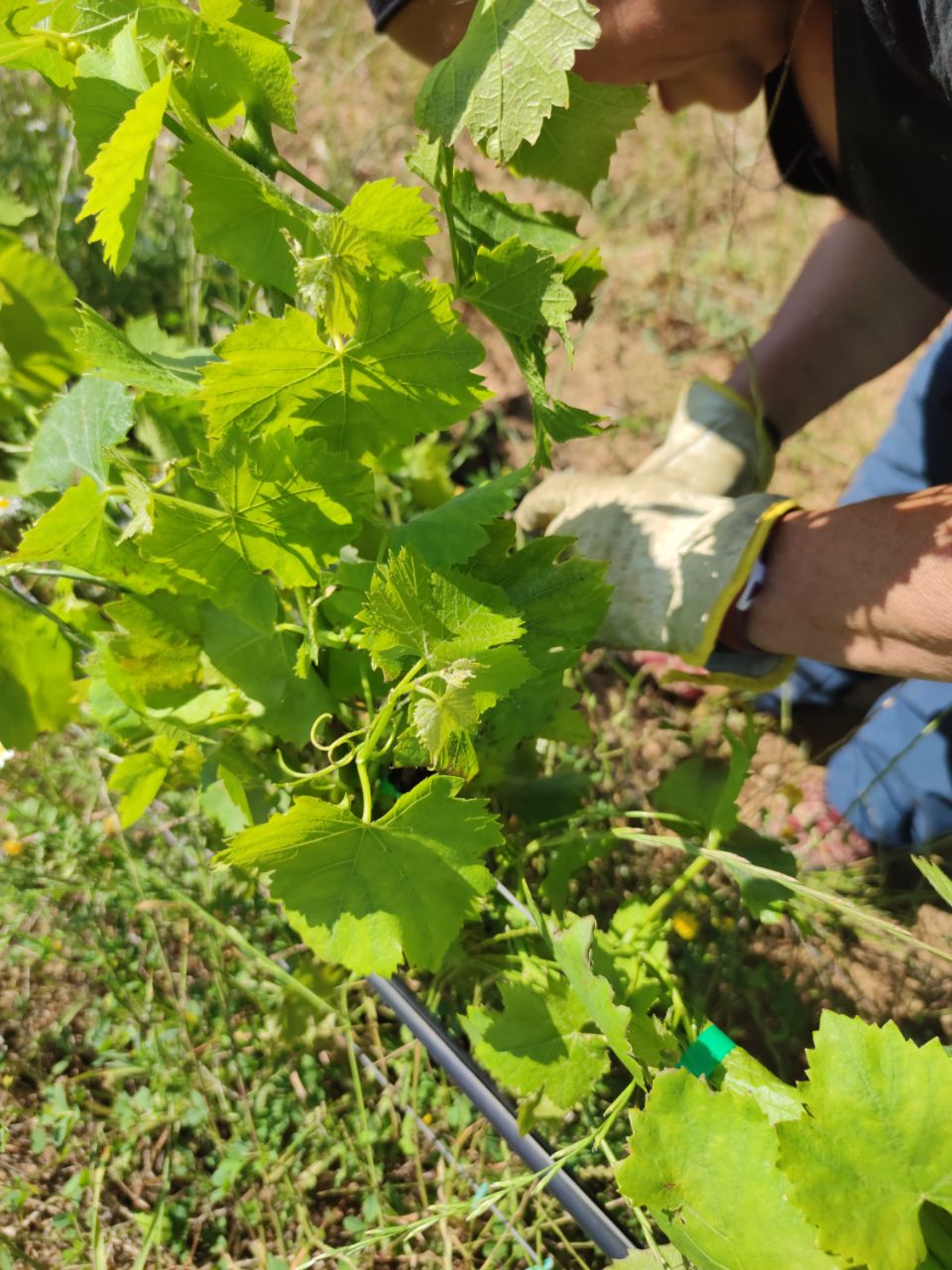 A vineyard is young until it is between 5 and 10 years old. Three years, as this one has, is very little time in the cycles of nature, and we will still need a few more years for these vines to make grapes. Knowing how to wait is something we have learned from making wine: nature, fruits and desire sometimes do not happen at the same time and we must trust that everything will go well. This is Grenache and, as we said, this year we will not be able to harvest grapes yet, but the care we have to take is just as important as in the other vineyards. During all these years that we will not remove grapes to make wine, it is very important that the vine take root well. Rooting, training and the ability to make water reserves is key for the plant to bear good quality fruit in the future.
The first year we want to make good roots, pruning with two eyes and down completely. It may seem to us that this is bad for the plant, but deep in the ground the roots are already forming, and therefore we help them to be even stronger. In the second year, in the case of vineyards on trellises like these, an outbreak is left that goes up to the wire and the grapes are removed, because the vine concentrates all the energy to make roots and reserves for the future. In this vineyard, which is already three years old, we have formed arms, that is, we have separated the shoots into two arms and linked them side to side. It is the way we have to make the vine gain strength and at the same time be comfortable, calm and bear fruit.
We will have to wait next year to start collecting the fruits and surely another year to be able to produce wine that we will taste the following year. Surely it will have been worth the wait.