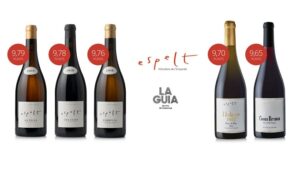 Pla de Tudela, The Best Picapoll Blanc
Our wines have received very good scores in La Guia de Vins de Catalunya and highlights Pla de Tudela, award for Best White Picapoll.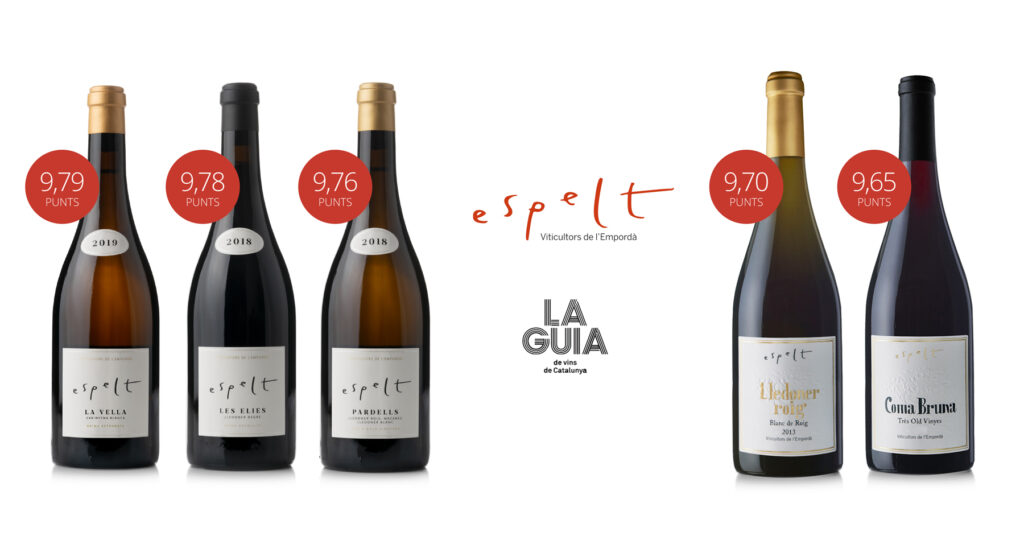 A new edition of La Guia de Vins de Catalunya, a reference guide to the Catalan Countries that includes a large part of the wines made in our territory. We are very happy with the good scores obtained and especially with the prize in Pla de Tudela, a 100% picapolla monovarietal wine from Anna Espelt's most personal project, on the Mas Marés estates.
The variety of white picapoll, which in the Empordà we call picapolla, is one of the many varieties that have been found in our region for a long time. The library of varieties that we made has allowed us to identify in old vineyards and then move to other places, such as the Mas Marés estate. It is in these vineyards where we decided to replant the white picapoll as a local variety. It is very well adapted to the climate of the area and therefore more resistant to changes that may come due to the climate emergency.
We were already in love with our white picapoll plants, some of the most beautiful we had ever seen. Now we have one more reason to be proud of this award for a wine from the personal project of Anna Espelt Pla de Tudela. This is a recognition for a long time work to recover local varieties and make them a place in our winery. Here are the other excellent scores:
La Vella 2019 9.79
Pardells 2018 9.76
Les Elies 2018 9.78
Pla de Tudela 2019 9.74 and Best Picapoll Blanc Award
Cala Rostella 2018 9.71
Lledoner Roig 2018 9.70
Comabruna 2017 9.65