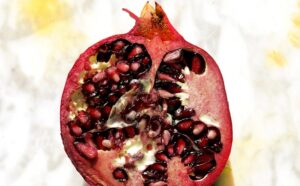 Ernest Abentín presents Croma Catalana, a eulogy to the garden
On Friday, July 8th at 7:30 p.m., Espelt Viticultors presents a new photography exhibition linked to the territory. This time it will be Croma Catalana, by Ernest Abentín, in praise of the garden, the fruits of the land, popular horticulture and gastronomic rituals.
The work that the artist presents this weekend plays with color and has a clear provocative intention. The artist offers a particular view of the garden and the products of the land. In addition, he reflects on historiography, identity, tradition and Catalan cuisine.
Ernest Abentín, Ernest Abentín, photographer born and resident in Barcelona, works on both sides of the border (Empordà and Catalunya Nord). His work focuses on culinary themes and he has worked as an assistant to Francesc Guillament, renowned gastronomic photographer of the creations of El Bulli, Bodega de Can Roca or the chef Paco Pérez. During his stay in Paris he had contact with the world of dance and hence his interest in the body, movement and dance.
On a more personal level, Abentín has dedicated himself to photography about the territory, the people and gastronomy from a daily and local point of view. The food, the typical and homemade product receive a very personal look that goes beyond the photography of gastronomic dishes.
The Croma Catalana exhibition is precisely this x-ray of localism, eating, rituals, local products, the simplicity of customs. A vision of the territory and the people from a chromatic point of view.