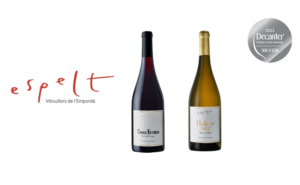 Decanter WWA Silver Medals for Espelt
Coma Bruna (91 points) and Lledoner Roig (92 points) received the Decanter Silver Medal, one of the most important recognitions in Europe. These are two Decanter Silver medals in addition to the Bronze Medals for Terres Negres (89 points) and Quinze Roures (88 points).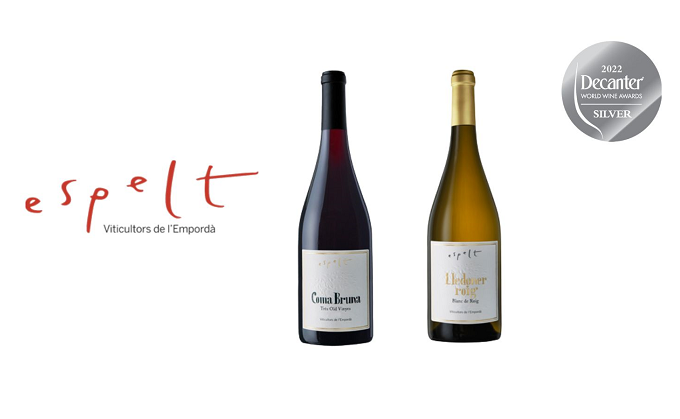 We are very pleased with this new recognition we receive from one of the most prestigious competitions in Europe: Decanter World Wine Awards. On this occasion, the Decanter Silver Medal goes for two wines that are an homage to the most essential Empordà terroir, Coma Bruna, 100% Carignan, and Lledoner Roig, 100% Gray Grenache.
These are two wines that were the beginning of a long reflection for the recovery of local varieties, such as Carignan (red, white) and also Gray Greanche (also called lledoner roig). Both are also wines that come from our oldest vineyards, from Rabós, and that express in a particular way a terroir of shales, from vineyards in vas, very adapted to our microclimate.
In this edition of Decanter World Wine Awards we also received the Bronze Medal for Terres Negres and Quinze Roures. These two Espelt flagship wines represent our desire to make Empordà wines, ecological, that express the territory. Since the 2020 vintage, they have both been ecologically certified, a further step in our commitment with our landcape and its ecosystem. You can find them in our store!