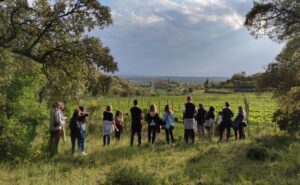 We are very pleased to announce that we offer a winetour forward to hearing from you in the last days of spring in the vineyard. We open visits to the vineyards of Vilajuïga with tasting. It will be on June 4th and 18th.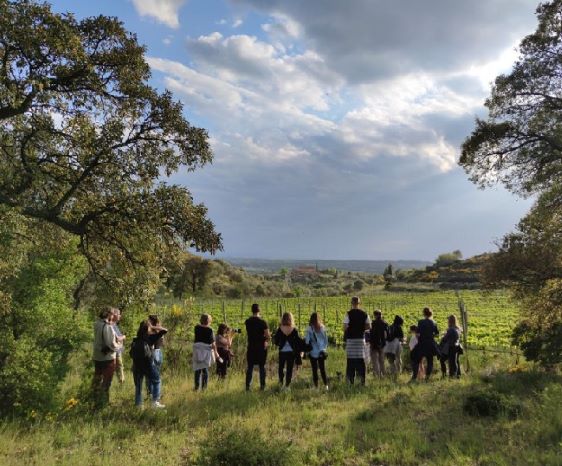 These days in June, with endless hours of sunshine, mean that we are slowly entering summer. The field feels it, too, and little by little, the vegetation is turning yellow, while the vines go from having nothing, to having primroses, flowers, and perhaps frost.
These are key moments for the vineyard, the evolution of the plant these days, the weather, will largely determine the production. That is why we open visits in an exceptional way. We will be very excited that you come to know this unique moment in our vineyards of Vilajuïga. It will be on Saturday, June 4th and 18th, in the morning, so that the sun does not burn us too much. You need to wear comfortable shoes in order to share with us all the secrets that hide the vineyards.
You will have the opportunity to know with the explanations of Anna Espelt, director of the winery, how we work in ecological vineyards. We consider that the integral management of the territory, respecting the biodiversity and regenerating the soils are essential, if we want to make wine for many years. The visit will be accompanied by a tasting of Espelt wines.
Practical information: