In a summer that has broken all historical records for warm temperatures, the harvest is a litmus test. The vines resist, as they can. The lack of rain helps the grapes being healthy. We don't have to worry about fungal diseases, but the consequences of the drought go much further.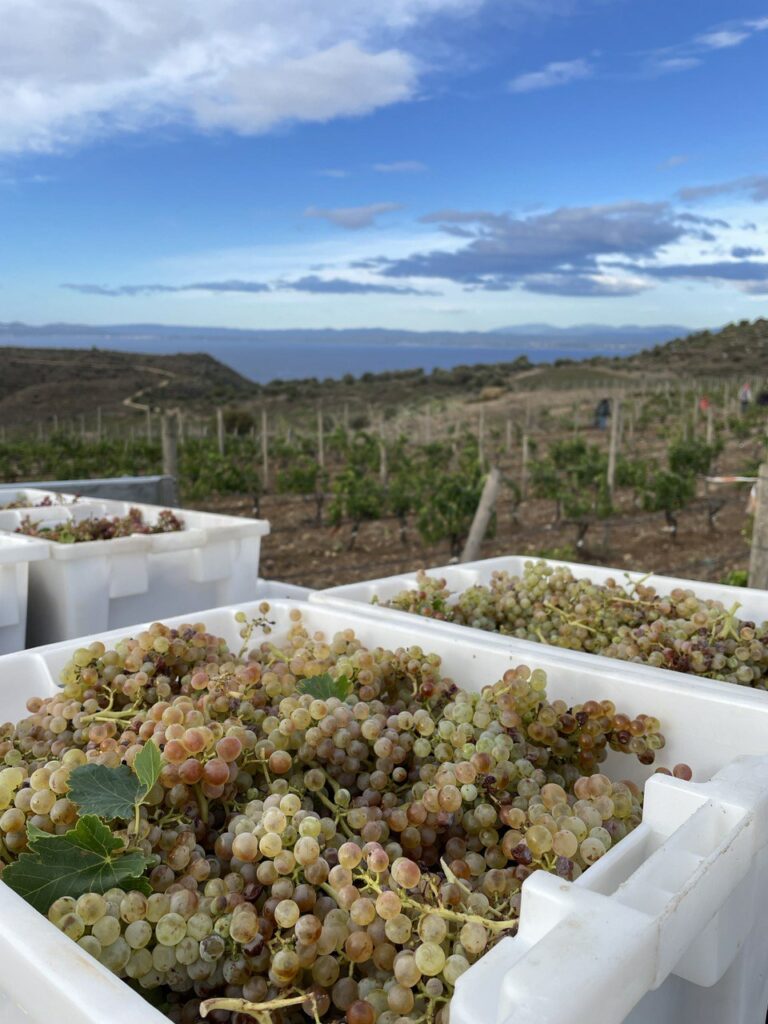 It has been three years since we accumulated an extreme drought in the territory. In the last three years, rainfall has dropped to values that are well below average. The lack of water is testing the endurance of plants to limits we have never experienced before. Now we can see the accumulated fatigue, the vines are in a state of extreme exhaustion.
Plants follow a cycle we all know of leaves, fruit, reserves. In other words, the plant goes through a cycle in which it concentrates its energy in the different phases that will then allow it to continue living. The leaves will help it produce sugar, photosynthesize and bear fruit. Once the fruits have been collected (or fallen if we don't collect them) the plant will concentrate on reserving energy for the next spring, when it has to take out leaves again. In these three years the plants have been accumulating unprecedented water stress. Less energy to make leaves translates into fewer leaves, the bunches are getting smaller and smaller, their energy reserves are getting smaller every day and the plants are a little weaker and less vigorous every year.
This year it rained in the middle of the harvest, a scant 20 l. This would have ruined us in any other year, because it can destroy the health of the grapes. This year, however, the health of the grapes is unbeatable, our suffering (and that of the plant!) goes the other way. In the spring we were surprised that there were many flowers, especially in local varieties such as red dogwood and black dogwood, which are more adapted to the climate of the territory. The berries that have resulted have been small and with thick skins, we sense that there will be little production and a lot of concentration.
This vintage is the result of the last three years. Today we know that ripening has been advanced due to heat and drought. We continue to harvest, day by day. We'll see how it ends.