Slightly earlier than other years, the vines begin to change their colors. The color change of the grapes occurs when the last phase of fruit ripening begins. When the grapes start to appear ripe, it's time to wait and see all the colors.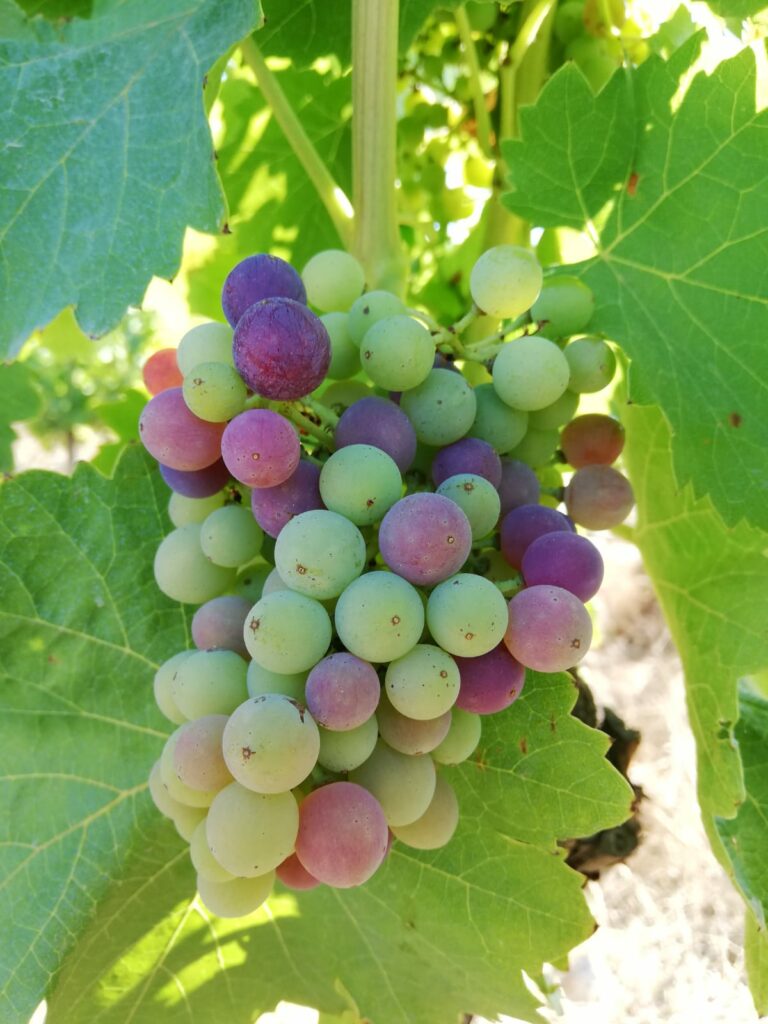 Last year we told you about the small differences in the changing color time of the different terroirs we take care of. We are sure that this year the progression of this phenomena will be broadly similar, from the most flat terroirs to those of higher altitude.
However, the high temperatures of these days and the lack of rain, make us suspect that the whole maturation process is advancing slightly. We know that stopping climate change is not in our hands, we try to study what abrupt changes the climate emergency is causing. The conclusions we reach is that local varieties are more resilient to high temperatures, drought, wind. Therefore, they are also the ones who with less effort will be able to live happily in our terroirs. The changing colors arrive, little by little, but evenly. The viticultural work is done, for now. Now that the vines are in a new periode, all that remains is wait and see. In a few weeks we will be able to harvest these tasty fruits.